Even the best roofing systems naturally deteriorate over time. Sun exposure, temperature changes, severe weather, and normal building movements (contraction and expansion) will contribute to a roof's wear. Blue Monkey Roofing LLC has maintained roofs across Acadiana, keeping them in good repair and helping to extend their lifespan. Roof repairs are best handled at the first signs of failure. Waiting too long and not correcting the problems can result in leaks and thousands of dollars in water damage to the interior and foundation of your home.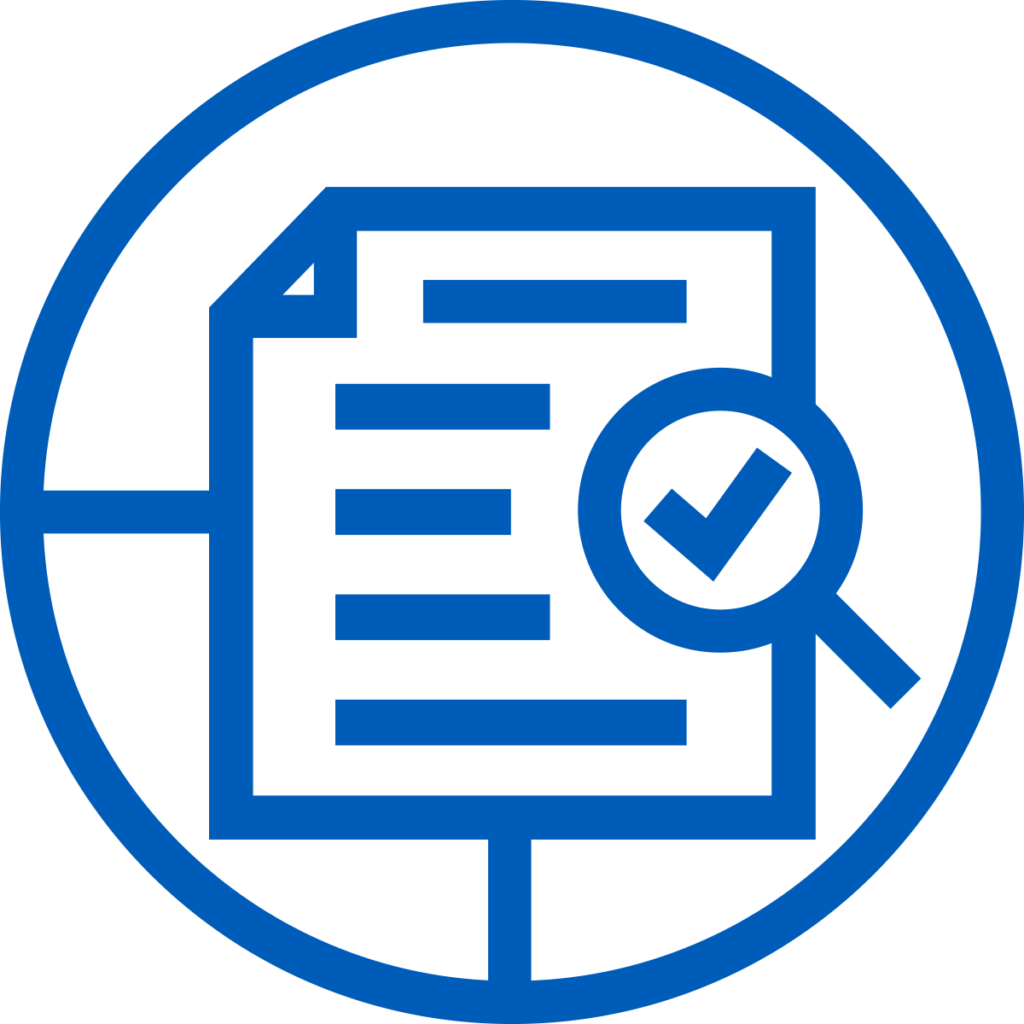 BLUE MONKEY ROOFING LLC CAN SAVE YOU MONEY
The key to a successful roof repair, replacement or installation of a new roof is a thorough inspection. With a detailed roof inspection, an estimator can determine if a new roof is needed or if your roof needs some simple repairs. Blue Monkey Roofing LLC uses the industry-leading 17-Point Inspection process that is very methodical and reassures the customer that nothing will be missed.
17-POINT ROOF INSPECTION INCLUDES:
Checking for proper shingle overhangs at gutters and eves.
Measure for and calculate for proper attic ventilation
Inspect attic intake vents for blockage
Interior attic inspection for moisture or dry rot
Inspect attic insulation for proper R-valve
Inspect all storm collars at pipes for proper seal
Inspect all valleys for cracks and deterioration
Inspect roof for missing shingle granules
Check gutter and downspouts for blockage
Inspect fasten method used from original installation
Inspect flashing at all walls
Check for loose shingles
Inspect seals on shingles to help prevent wind damage
Inspect all pipe flashings for cracks
Inspect all attic vents for holes or cracks or deterioration
Inspect all rubber boots at top of pipes for dry rot
Check to see if shingles are curled, brittle or deteriorated
This process is what makes Blue Monkey Roofing a leader in the roofing business in the Lafayette area.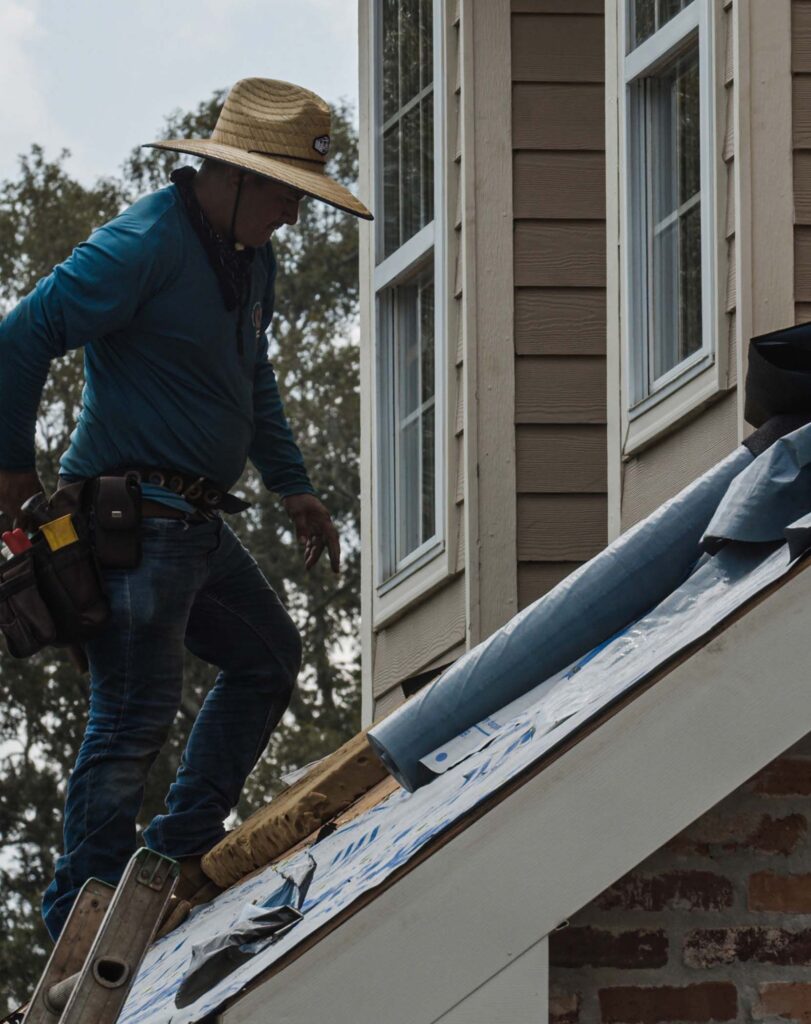 WHAT DO ROOF INSPECTORS LOOK FOR?
An inspector will thoroughly review the condition of your roof to provide a comprehensive examination of potential issues. Damaged shingles, unusual wear, debris piles, moss or other organic growth, rusted flashing, damaged vents, interior water stains, other water damage, and other factors can all be red flags for an inspector. Your inspector will review all components on your roof to provide the most in-depth review, including shingles, flashing, chimneys, gutters, vents and penetrations, skylights, and decking.
WHAT IS DONE DURING A ROOF INSPECTION?
Your inspector will thoroughly investigate all aspects of your roof to pinpoint any potential or existing problem areas. Gutters, downspouts, flashing, vents and penetrations, skylights, decking, and shingles are inspected each time to check for wear. If your home has been reroofed in the past, the inspector will check the integrity of the shingle layers to ensure it is still waterproof. Every part of the roof is inspected to ensure that the most important protective feature of your home is working properly.
WHY DO I NEED A ROOF INSPECTION?
Roofing inspections are extremely important and can help to minimize costs associated with repairs. Regular maintenance allows the discovery of smaller problems before they turn into costly repairs, and inspections can help to pinpoint those problems. Your roof protects you and your family from dangerous outside elements, so protect it with regular maintenance and inspections!
HOW CAN A ROOF INSPECTION GIVE ME PEACE OF MIND?
In South Louisiana, we're no stranger to storms. With a comprehensive roof inspection before hurricane season ramps up, you can feel confident that you and your family are protected from the elements. During inspection, small problems can be quickly identified before becoming larger and more costly issues down the road. Call Blue Monkey Roofing LLC to get a full roof inspection today!
CAN YOU INSPECT A ROOF YOURSELF?
While it's possible to inspect a roof yourself, it's recommended to have a professional inspector conduct the inspection as they have the necessary equipment and experience to identify potential issues. At Blue Monkey Roofing, our inspectors are highly trained and experienced in identifying any issues your roof may have.
WHAT IS THE PURPOSE OF A ROOF INSPECTION?
A roof inspection is conducted to assess the condition and integrity of a roof, identify any potential issues, and make recommendations for repairs or replacement. At Blue Monkey Roofing, we'll provide you with a detailed report of our findings so you can make an informed decision.
HOW MANY YEARS DOES A ROOF NORMALLY LAST?
The lifespan of a roof can vary depending on the type of material used and the quality of installation, but on average, a roof can last between 15-25 years. At Blue Monkey Roofing, we'll make sure your roof lasts as long as possible with regular inspections and timely repairs.
CAN YOU FAIL A ROOF INSPECTION?
Yes, a roof inspection can identify issues that may require repairs or replacement, which may be considered as a "fail". But at Blue Monkey Roofing, we'll provide you with a detailed report of our findings and recommendations for repairs or replacement, so you can make an informed decision.
WHAT HAPPENS IF YOU FAIL A ROOF INSPECTION?
If a roof inspection identifies issues that need to be addressed, the homeowner will be provided with a report of the findings and recommendations for repairs or replacement. At Blue Monkey Roofing, we'll work with you to find the best solution for your roof.
DO YOU HAVE TO PAY FOR A ROOF INSPECTION UPFRONT?
It depends on the company, but some may require payment upfront, while others may charge after the inspection is completed. At Blue Monkey Roofing, we'll provide you with a detailed estimate before any work is done.
HOW OFTEN SHOULD YOU HAVE YOUR ROOF INSPECTED?
It's recommended to have a roof inspected at least once a year, or following a major storm event. At Blue Monkey Roofing, we'll work with you to schedule regular inspections to ensure your roof is always in top condition.
SHOULD YOU GET A ROOF INSPECTION BEFORE A MAJOR STORM?
It's a good idea to have a roof inspected before a major storm to ensure it is in good condition and less likely to sustain damage during the storm. And at Blue Monkey Roofing, we're always available to provide an inspection before a storm. Does anything happen if you don't repair your roof after an inspection? If issues are identified during a roof inspection and not addressed, it can lead to further damage and potential leaks, which can lead to costly repairs or replacement in the future. At Blue Monkey Roofing, we'll work with you to address any issues identified during an inspection in a timely manner to prevent further damage.
TOP REASONS TO CALL BLUE MONKEY ROOFING LLC FOR A ROOF INSPECTION TODAY
Licensed, Insured Professional Roof Inspector
Certified for Hail and Wind Damage Inspection
The most comprehensive roof inspections available to ensure that your building is secure
A proven track-record for trustworthy, dependable service
ROOF TUNE-UP
A roof tune-up helps to extend the life of an older roof. Different from a full repair, a roof tune-up is an inexpensive way to maintain your roof. A roof tune-up is also a great alternative to replacing your roof if it is currently out of your budget. Tune-up repairs are generally minor and consist of taking care of nail pops, securing loose shingles, securing loose flashing, replacing missing shingles, and other minor issues to extend the life of your roof. Give Blue Monkey Roofing LLC a call today at (337) 284-3575 for a roof tune-up, today!
Very professional and personable company with extensive industry knowledge.  They were able to work around my schedule…unlike the other local companies.  I would recommend them to anyone looking for roofing repair, installation, or an inspection.  If your looking for a locally owned and operated company, and want a fair rate without sacrificing service, Blue Monkey Roofing is definitely the place to call.
PATRICK DALIER